Regular price
Sale price
$45.00 NZD
Unit price
per
Sale
Sold out
We love these Waves!
Wall decals are such a quick and easy way to create a brilliant new look for any room. These wall decals look great on walls or you could also place them on mirrors, chalkboards or drawers. Apply each wall decal individually and get creative!
All of our wall decals are made from our specialist wall sticker vinyl which is designed to be gentle and easily removed from your walls. 
Pack includes:
26 waves and two optional fins
Each sticker is approx 29 cm length
Instructions for Application
Share
View full details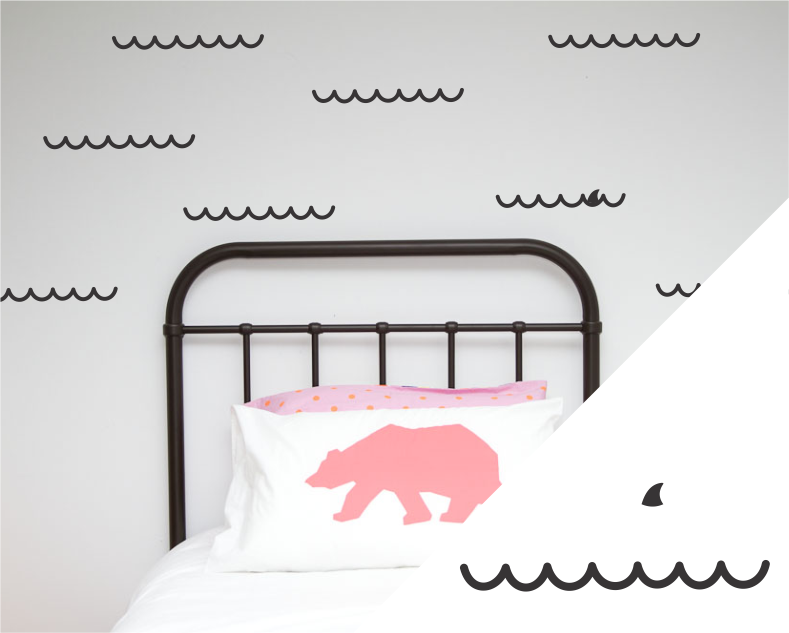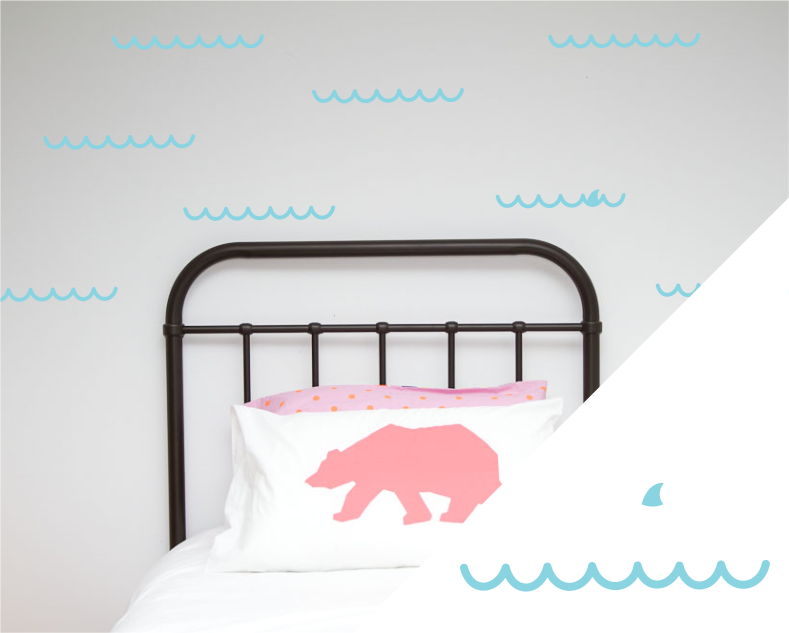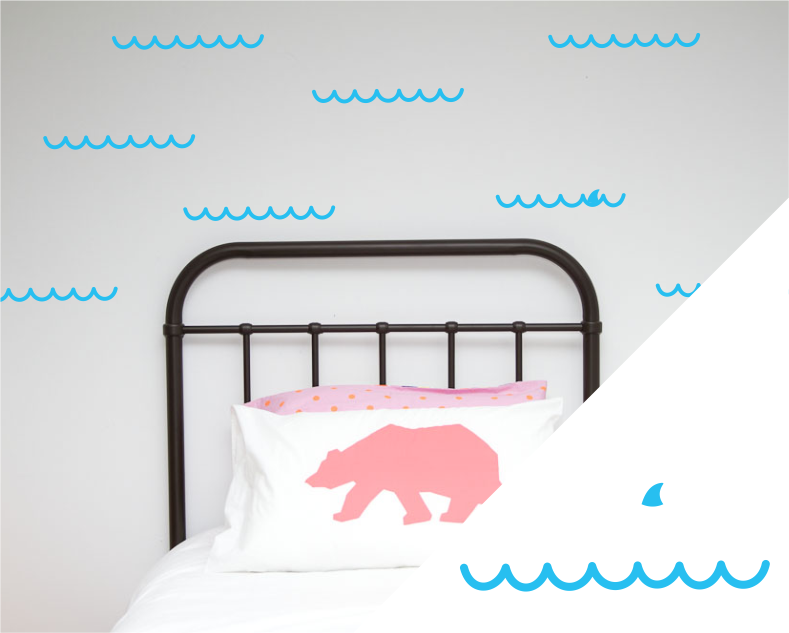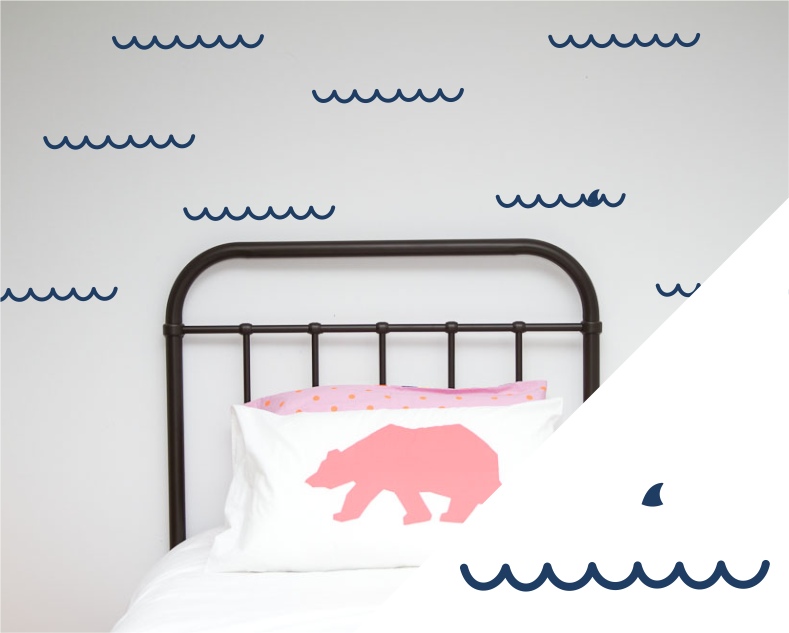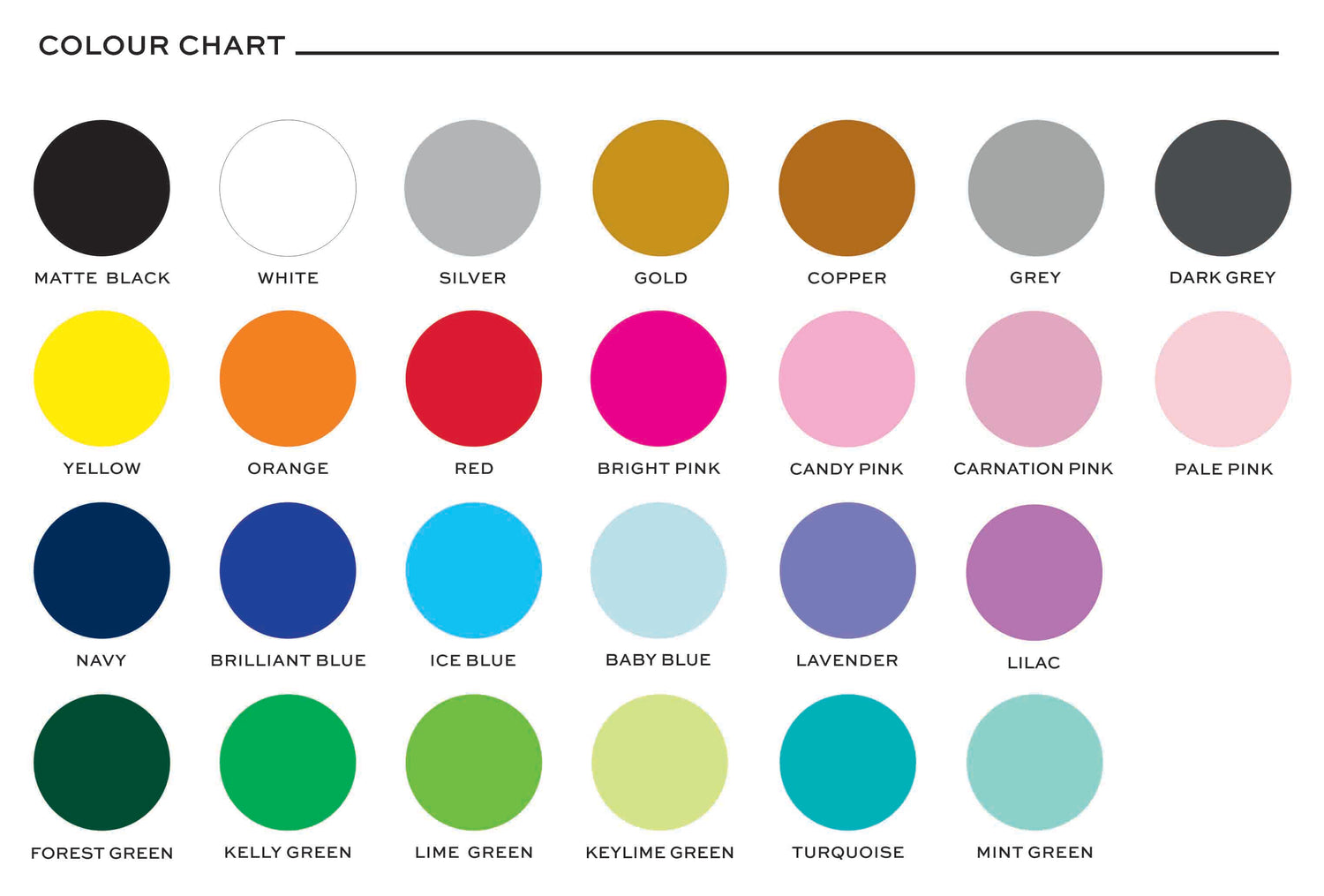 You have options.
Choose from 26 colour options with our vinyl stickers. We make to order with most of our products.
Frequently asked questions
Whats the difference between our 'Vinyl' stickers and 'Fabric' Wall stickers?

Our range has 2 core products. The vinyl stickers come in 26 predetermined colourways and will always be an outline or shape. They are removable but wont always be repositionable/ reusable.

The Fabric range is a unique canvas like product with a removable glue on the back. Its very sturdy and you can peel and restick these as long as they dont get covered in dust and hair. We print on the fabric - which means the designs we choose for this are typically Illustrations or multiple colours of our choice.
Are our Wall Stickers removable?

Yes. This is essentially how we started our business. We have a background in signwriting and we witnessed other companies using high tack products and we hated the idea of peoples wall being destroyed. So we set out to find a better solution - which meant we were the first in NZ to import and dedicated wall sticker product.

We do have to acknowledge however that if your wall hasnt been painted and primed correctly it can sometimes cause an issue.
How many packets will I need for a standard size wall?

All of our packets of wall stickers contain a generous amount to cover any standard size wall, depending on the look you would like to achieve.

Most of the time two packs is enough for a full wall - but it depends on how much space you place between the stickers.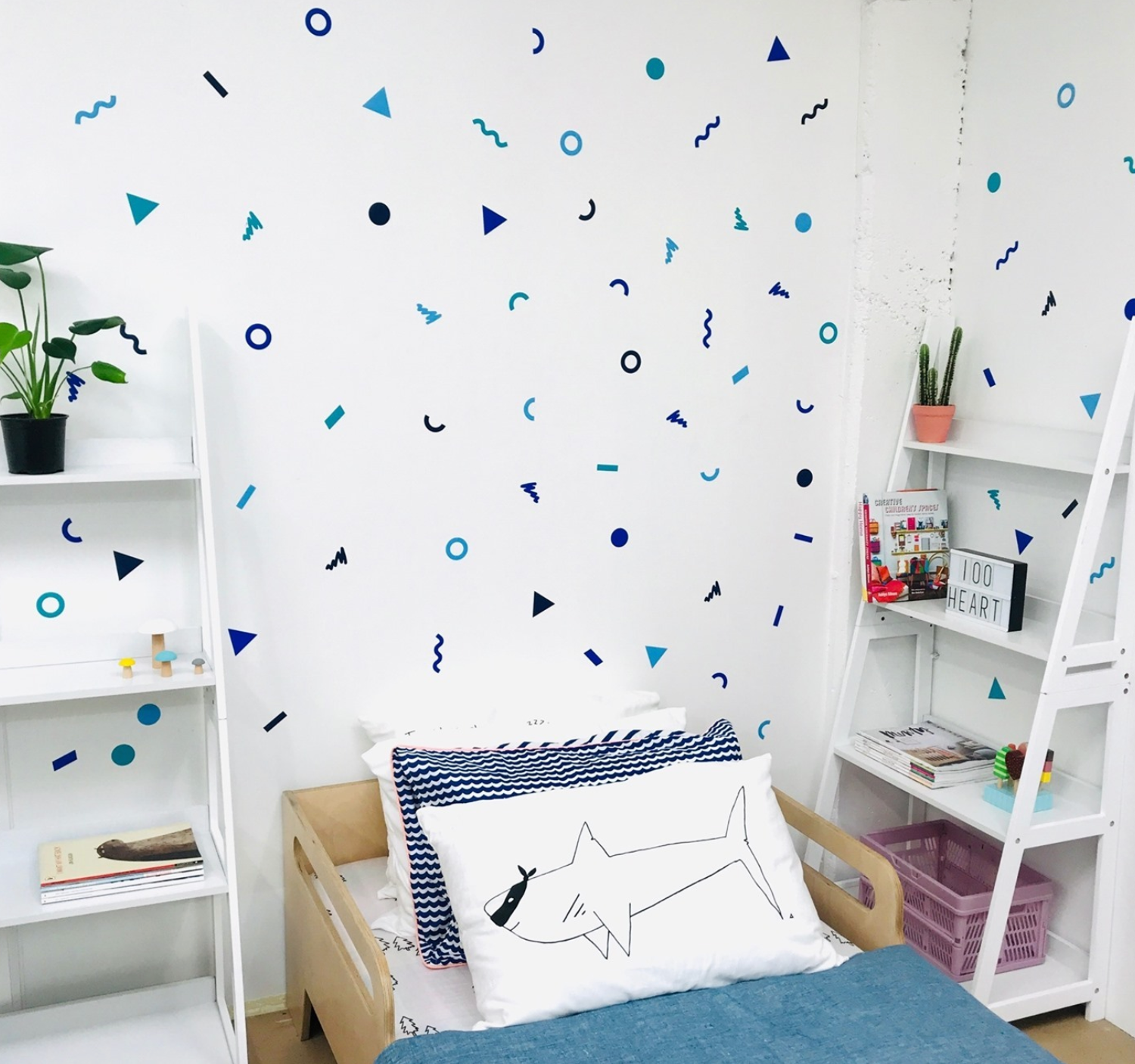 Tips & Tricks
Not sure how to get your patterns even or your lines straight? Take a look at out tips and tricks page.
Learn more
Tell a story with our collections